While slots, poker and blackjack tournaments are the best-known, did you know that quite a few online casinos also offer competitions for baccarat?
Baccarat tournaments and leaderboard competitions may appeal to many of the same gamblers who enjoy playing blackjack tournaments (indeed, some sites lump them together).
In this guide, we will introduce you to how baccarat competitions online work and point you toward some top casinos online that are offering you the chance to participate.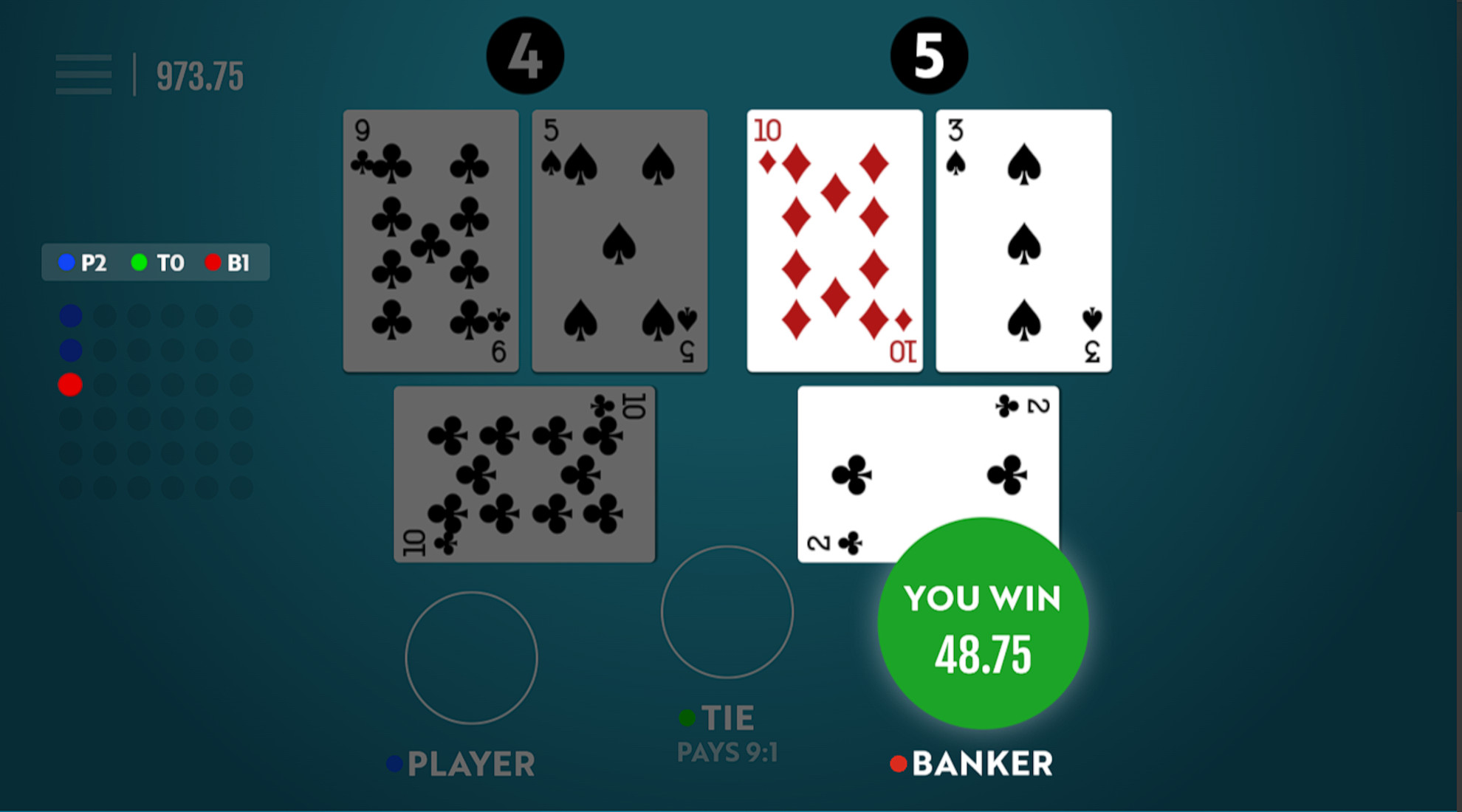 What are Baccarat Tournaments and Leaderboards?
Baccarat tournaments and leaderboards are competitions in which you can test your baccarat skills against other players rather than just playing against the house.
This is advantageous for you since baccarat has a house edge. You cannot beat the house, but you can beat others.
How Baccarat Tournaments Work
Baccarat tournaments, like blackjack or poker tournaments, can come in more than one format. But here is how a basic baccarat elimination tournament works:
All the participants in the baccarat tournament are assigned to tables at the beginning and receive an identical number of chips or credits.
A set number of hands are dealt for the participants at each table. At the end of the round, the chips remaining for each player are compared, and the player from each table who has the most chips progresses to the next round.
During the next round, the winners of the first round compete with each other. The winners of this second round get to advance.
This process may repeat multiple times, depending on how large the original field of players was and how many rounds are in the format. Eventually, there will be a set of finalists who will compete at a single table at the end of the tournament. Whichever of those players has the most chips at the end is the winner.
Many baccarat tournaments have a buy-in which is used to finance the prize pool. Some are free, however, usually for VIP customers.
The top winner will get the largest chunk of the prize pool, but there may also be payouts to quite a few other players who did well.
How Baccarat Leaderboards Work
Baccarat leaderboard competitions are a similar concept to traditional tournaments, but they are different in a few key respects.
Online casinos often run them continuously, with each competition lasting a day or a week. Some sites offer both daily and weekly events.
At any time, gamblers can check the list of available events and join with the click of a button. Here is how leaderboard events differ from traditional tournaments:
You can join at any time.
You play with your own money, not credits from the casino.
If you win money from your hands, you can usually keep it.
There is generally no registration process. You just start playing.
Winners for tournaments are based on how many chips players have left. Winners for leaderboards are based on points, which usually are determined by how much money participants have individually played.
As you might guess, strategies can differ between traditional elimination tournaments and leaderboard events.
Where to Participate in Baccarat Tournaments and Leaderboards
Now that we have gone over the basics, let's take a look at a vetted list of top online casinos offering baccarat competitions.
Bovada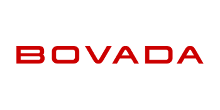 First up, we have Bovada, one of the most popular online casinos and sportsbooks serving customers in the USA and around the world.
Bovada lumps its baccarat leaderboards in with its blackjack leaderboards. By winning rounds of baccarat and completing minimum hand requirements, you can rack up points. Since you are playing with your own cash, you get to keep any money you win along the way!
Signing up to play on Bovada lets you claim a $3,000 Casino Welcome Bonus. If you deposit crypto, there is a $3,750 Bonus for your first deposit. You can also earn rewards points as you play.
Slots.lv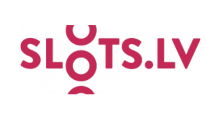 Another place to participate in baccarat competitions online is at Slots.lv, which is one of Bovada's sister sites. Even though this site has "slots" in its name, it has plenty of table games, including baccarat.
The baccarat leaderboards at Slots.lv work just like the ones at Bovada. Signing up to play gives you the chance to claim $7,500 in Bonus Cash. You can earn points for more value through the MySlots Rewards program while playing table games and slots on the site.
Cafe Casino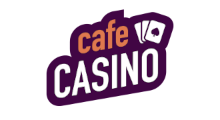 Yet another Bovada sister site offering baccarat leaderboards is Cafe Casino. Like the other sites in the Bovada family, Cafe Casino does not skimp when it comes to generous bonuses. Grab a 250% Match up to $1,500 when you make your first deposit with a credit card, or 350% up to $2,500 when you make your first deposit using bitcoin. You'll also be able to look forward to Weekly Mystery Bonuses and a Special VIP Program.
BitStarz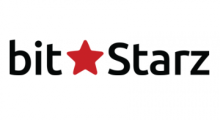 Want to participate in baccarat leaderboards at a site that is crypto-centric? We recommend BitStarz. In fact, BitStarz is one of the best sites all-around when it comes to leaderboards, since they offer flexible events with no restrictions on the games you choose to play. Many of their games are also Provably Fair.
You will want to check out the "Table Wars" page on the site. As the page will explain to you, each week, you can join in the competition with a prize pool of €10,000 up for grabs. Playing any game, including baccarat, allows you to accumulate points. The top 40 players at the week's end all win part of the prize pool, with €3,000 going to the top winner. With zero wagering requirements, these competitions are perfect for any player.
Competitions are kind of BitStarz's specialty, so there is yet another way you can compete while playing baccarat on the site, and that is to join the "Level Up Adventure".
This challenge takes you through a number of levels, and to "level up," you just play baccarat (or any other game), racing the other players for the finish line. €50,000 in the prize pool and a €10,000 Cash Reward to the top player make this an exciting event for everyone.
Baccarat games on BitStarz include Baccarat (two versions), Baccarat Mini, Baccarat VIP, and Baccarat 777. All of these games are eligible for Table Wars and the Level Up Adventure.
While you are at it, do not forget to claim your welcome bonus at BitStarz, which is up to 5 BTC and 180 free spins.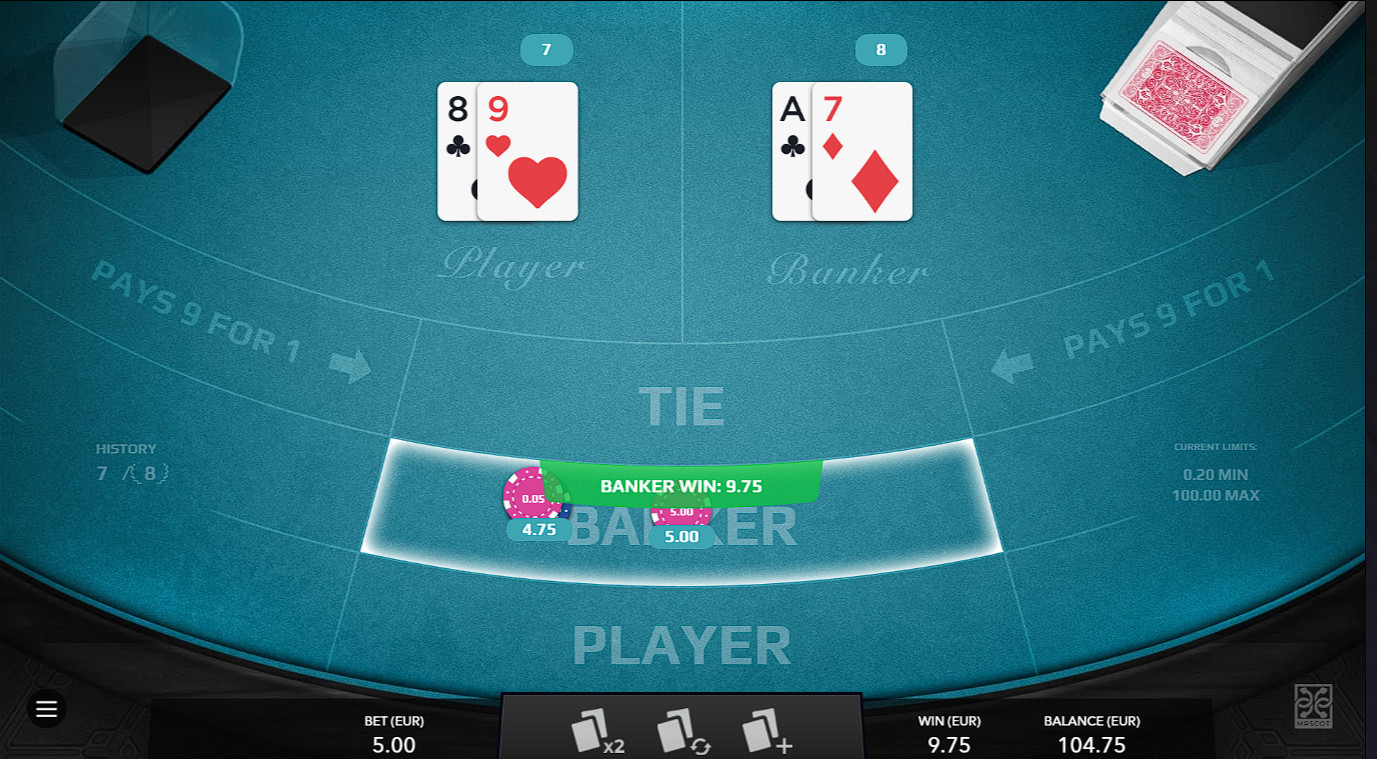 What About Traditional Baccarat Tournaments?
We have not found any online casinos specifically advertising regular baccarat tournaments (elimination style or otherwise), just leaderboards.
That does not mean they do not exist, however; it may simply be a while since any have run, or they could be closed events for VIP players.
The sites most likely to run baccarat tournaments are probably those that already host baccarat leaderboard competitions.
You can always ask your favorite online casinos to consider offering baccarat tournaments. If enough players show an interest, they may start running them.
Why Play in Baccarat Tournaments or Leaderboard Competitions?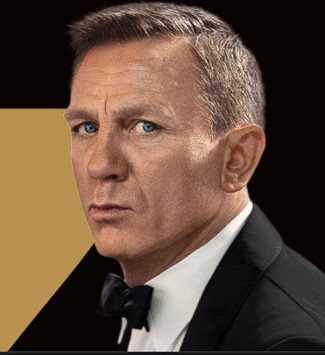 Here are some benefits of playing in baccarat tournaments:
You will have low risk if you have a small entry fee to pay, and no risk if there is no entry fee.
Baccarat tournaments involve more strategy than regular baccarat. You need to strategize around your bet sizes and those of other players, which can add fun and excitement to the game.
The top payouts for baccarat tournaments can often be thousands of dollars (sometimes more).
It is common for a large percentage of the top players in a baccarat tournament to win payouts. They may not be as high as those that the top several winners receive, but a small payout is still nice!
Even if you lose chips by the end of the tournament (which is common, since baccarat has a house edge), you can still potentially win the event and a payout.
Baccarat tournaments are sometimes invitation-only, keeping the player field limited and improving your chances of winning.
Here are some benefits of playing in baccarat leaderboards:
While you do risk money while making your bets, you keep any winnings regardless of whether you place in the competition.
You are already playing baccarat at the casino if it is something you enjoy. By entering a daily or weekly competition, you give yourself the chance to win something extra.
As with a traditional tournament, in a leaderboard competition, even if you have less money in your bankroll at the end of the competition than you did at the beginning because of the house edge, you might still walk away winning the event and cash.
How Baccarat Tournaments and Leaderboards Compare to Regular Baccarat
There are three types of bets in baccarat. They have the following house edges:
Banker: 1.06%
Player: 1.24%
Tie: 14.36%
When you are playing baccarat by yourself and competing solely against the house, the house edges mean that in the long run, the house always wins. That is true even if you are playing using the optimal strategy, which is always to take the banker bet.
The most you can hope for are some days when you experience short-term wins. Over the long run, all you can do is make your bankroll last as long as possible.
Competing against other players in a tournament or leaderboard is a complete game-changer.
There are three possibilities:
You play in a tournament with a low entry fee, where chips are given to you to play with. Your only possible loss is the entry fee, and you have a chance to win a big payout.
You play in a tournament with no entry fee, where chips are given to you to play with. You have no risk in this scenario. You either break even or win something.
You play in a leaderboard competition. You are spending money at the same rate you normally would while playing baccarat, except you have a shot at an additional payout.
So, competitive baccarat either lowers your risk in relation to your reward, or removes risk altogether.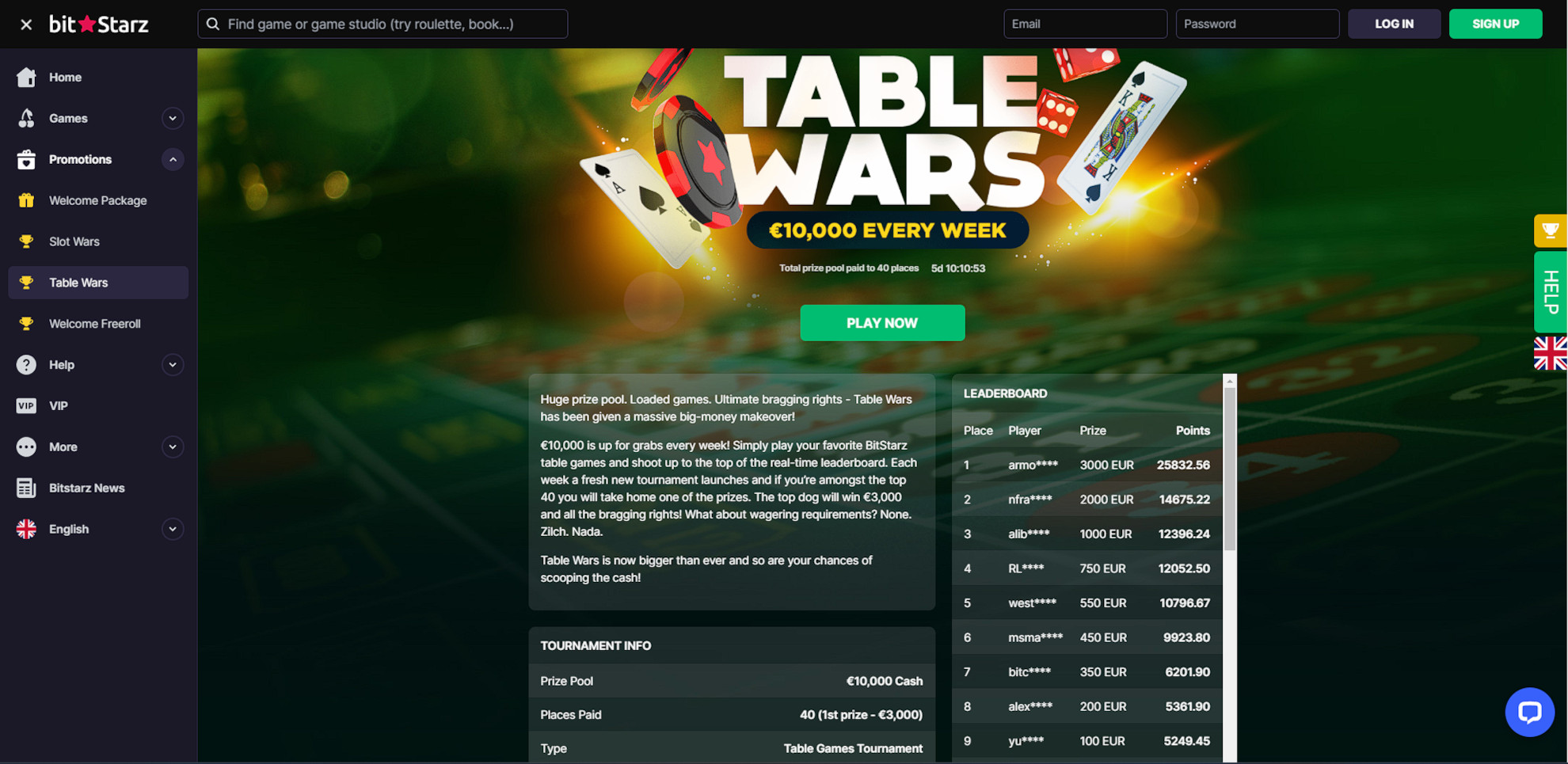 How to Participate in Baccarat Tournaments or Leaderboards Step-by-Step
Sign up for casinos offering competitive baccarat.
First, you need to be a member of an online casino in order to join their events. On this page, you can find reputable casinos that offer competitive baccarat.
Make your deposit and claim your bonus.
Once you have signed up, make your initial deposit. You should have a chance to claim a welcome bonus.
You can probably use bonus money to play in leaderboard competitions. Just keep in mind that the rollover requirements will still apply.
If you find an event that is open to all members, join and play.
Usually, anyone can join leaderboards at online casinos. So, once you have money in your account with which to play, all you have to do is click "join" and start playing baccarat.
You might also find baccarat tournaments scheduled that any member of the casino is allowed to join. In case numbers are limited, register early.
Become a VIP member.
If the casino you joined runs invitation-only baccarat tournaments, they probably reserve those invitations for their VIP members, especially those who are part of the top tiers.
To give yourself the opportunity to enter as many baccarat tournaments as possible, meet the requirements to enter the VIP program. Then, work on getting your tier as high as you can. Along with more tournament invites, there will be plenty of other exciting benefits to make it worth your while.
Request invitations.
You might want to ask customer service on occasion if there are any baccarat tournaments scheduled soon, and whether you can join. This will help if you happened to miss a notification in your inbox, or if one was not sent to you but you might be eligible to play anyway.
Review the rules.
Before you start playing in a baccarat leaderboard or tournament, check the rules carefully to make sure you understand the game as well as the event. In particular, be aware of any limitations or wagering requirements you need to meet to be eligible to claim prizes.
Register, pay the buy-in, and load the game when it is time to play.
Finally, if the event requires registration, do that and pay any applicable buy-in. Then, show up on the date and time the event begins and be ready to play.
Don't forget that Bovada, Cafe Casino, and Slots.lv all feature "Hot Drop Jackpots" now. Want to know exactly what those are? Click here!
And take a look at this link here if you would like to learn more about Poker and Slots Tournaments!
Tips for Success in Online Casino Baccarat Tournaments or Leaderboards
Now that you know how to enter a baccarat leaderboard or tournament event, here are a few recommendations for how you can approach play strategically. We will focus mostly on advice for traditional tournaments since that is the scenario where strategy matters the most.
In a traditional tournament, decide on how you want to manage the matter of "catching up." Some players feel it is best to wager big in the beginning. If they are able to get a substantial lead out of it, it may be hard for others to catch up. On the other hand, some players have the exact opposite philosophy. They believe that it is ideal to bet small initially so they can see how other players are doing. Only if another player takes a significant lead will they make aggressive bets.
As in poker or blackjack tournaments, you end up at an advantage if you are going after another player rather than before them, since you can see how they are betting and react accordingly.
If you were playing by yourself, you would always bet on the banker to minimize the house edge. But in a tournament, you might sometimes diverge from that strategy. For example, if the person who went before you bet on the player, and you do not want to risk them getting ahead of you if they are correct, you might "follow" them and also bet on the player with the same amount. That way, either you both win the same amount of money or you both lose the same amount of money. There is no scenario where you lose and they win. In that way, you can keep pace with them for now.
Make good use of the secret bets you are allowed if they are part of the tournament format.
Be aware that on the final hand of a tournament, it is not uncommon for people to wager on the tie. While the tie bet is very hard to win (the house edge is 14.36%), players may use it as a sort of hail Mary at the end since if they win it, the payout is often sufficient to get them ahead of their opponents. Sometimes, you might decide it is strategic for you to take the same approach.
If you are playing in a baccarat leaderboard competition, do not forget that the way you accumulate points is usually just through money played, rather than maintaining your chips. For that reason, it usually makes sense to simply play the basic strategy and to move through your hands rapidly.
Compete for Payouts and Prizes in Baccarat Tournaments and Leaderboards Now
Baccarat tournaments take the fun of baccarat to new heights by letting you try your skill against other players.
When you play in baccarat leaderboards and other tournaments, you are entering for a chance to win cash prizes and other rewards.
Even if you lose money on your bets, you might still walk away with thousands of dollars in profit.
Ready to play? Click any of the links in this post to join baccarat competitions at trusted online casinos.
And Also Make Sure to Check These Out: