In search of a fun new crypto experience online? Then you are going to want to check out the exciting Crypto Miner game at the Bovada Online Casino.
The Crypto Miner game is also a contest, giving you a chance each month to compete for part of a $5,000 Crypto Prize Pool. Let's explain how it works.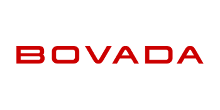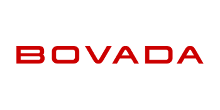 What is Crypto Miner at Bovada?
Crypto Miner is a game at Bovada that allows you to compete for your chance to win free crypto rewards. Bovada lists this contest in its promotions page as "$5K in Crypto. 50 Players. Every Month. Ready to Win?"
Anyone is eligible to play Crypto Miner for a shot at the prize pool after opening a Bovada account.
What is the game itself like? When you open it, you will see a maze that you can navigate around as you "mine" for crypto.
You can play Crypto Miner on a desktop or laptop or on a mobile or tablet device. If you are on mobile, you can swipe to move around, but if you are on desktop or laptop, you will need to use your arrow keys.
Each round of Crypto Miner lasts 60 seconds, and your goal is to rack up as many points as you can before the clock runs out.
The official description says, "Keep an eye out for crypto mooning, but beware of the Bear Markets and ransomware!"
How to Play the Crypto Miner Game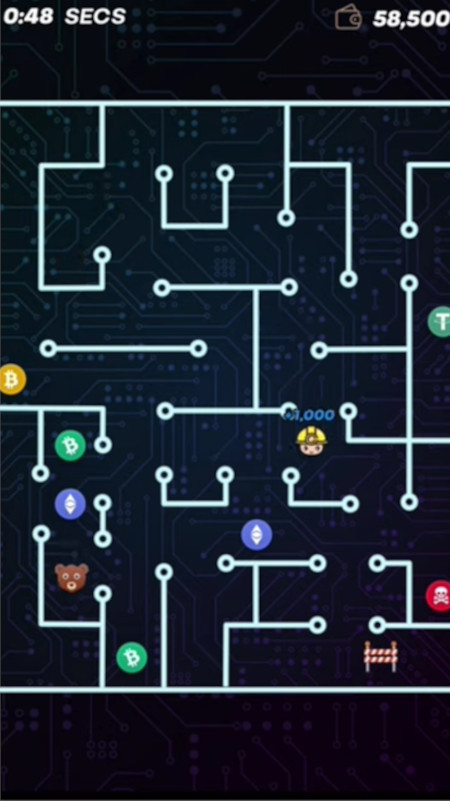 When you load the Crypto Miner game, you will see a brief countdown: "3, 2, 1, Go!"
When the countdown ends, you will see the maze, which has a hedge theme. Near the center, you will spot a little icon that looks like a dude wearing a mining helmet.
Here is what else you will see on the screen:
Crypto symbols:
By navigating to a crypto symbol, you can pick up virtual currency/points.
Skull symbol:
This is a static symbol that does not move around (unlike the bear). Avoid crossing it, as it will ding your accumulated virtual crypto/points.
Flower symbol:
This is just a little round symbol that looks like some flowers. It is simply a barrier. If you run into it, you either will need to wait for it to disappear or you will need to go a different direction.
Bear:
The bear actively moves around the maze, just like you do. If you collide with the bear, you will lose points.
As the timer ticks down, some of the symbols will appear and disappear in different parts of the maze. They do not move fluidly around like the bear, however.
Playing the game is ridiculously simple:
Wait for the countdown to end and the game to load.
Use the arrow keys or swipe on your device to start moving around the miner character. Do your best to avoid obstacles, skulls and the bear while navigating to as many crypto symbols as possible as rapidly as you can.
When the timer runs out, you will see how many points you accumulated.
That is all there is to it! Conceptually, Crypto Miner can be understood at a glance. The skill comes into play with respect to the speed and finesse with which you approach the game.
Don't forget that if you would like that $3750 Crypto Welcome Bonus, you will need the code BTCSWB750 on your first deposit and the code BTC2NDCWB with the next 2 deposits!
Before heading over to Bovada you may want to check out our "Newbies Guide to Caribbean Hold 'em at Bovada Casino" and make sure you're all brushed up on that!
How to Participate in the Crypto Miner Monthly Contest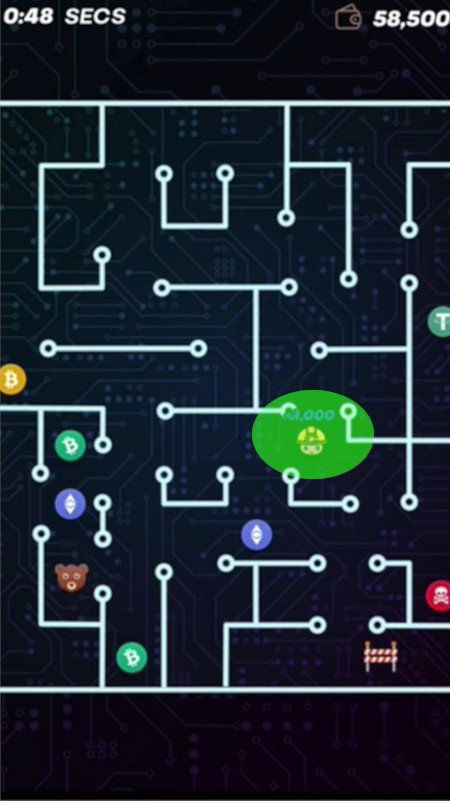 It is important to note that simply playing Crypto Miner does not automatically enter you for a chance to win in the monthly contest.
You need to manually enter the contest. Here is how to do it:
Play a round of Crypto Miner.
When your score displays at the end, enter in your full name, your display name, and your email address. Confirm your email address in the box below. Make sure that this is the email address associated with your Bovada account! If you use another email address, you will not be able to claim your prize.
Tap or click on the red button at the bottom of the page that says "Submit your score."
That is all you need to do to ensure that you are in the running for a chance to win part of the $5,000 Crypto Prize Pool.
One cool thing about the Crypto Miner contest is that you get as many chances as you want to try for a high score!
You can enter every single time you complete a round of Crypto Miner. Just fill in the information and submit your score.
These will not all count as individual entries; you only are entered for one chance to win. But your highest score at any given moment will automatically become your active entry, so long as you took the time to submit it!
What is awesome about this is that it does not force you to take a guess as to which your highest score will be and just submit that one entry.
You can try as many times as you want for a higher score during each contest period.
If you are one of the winners for the Crypto Miner contest, you will receive an email informing you. Your crypto bonus funds will be deposited into your account within 7 days.
What is the Top Prize in the Crypto Miner Monthly Contest at Bovada?
The $5,000 crypto prize pool will be divided among the 50 players who achieve the highest scores at the end of each contest period.
The largest prize in the contest is $1,000. Here is the table showing how the prize pool is divided:
Leader Board Position
Prize
1st
$1,000
2nd
$500
3rd – 5th
$250
6th and 7th
$200
8th – 10th
$100
11th – 50th
$50
Do You Need to Make a Deposit to Participate?
Yes, you do need to make at least one crypto deposit into your Bovada account before you are eligible to win the Crypto Miner contest.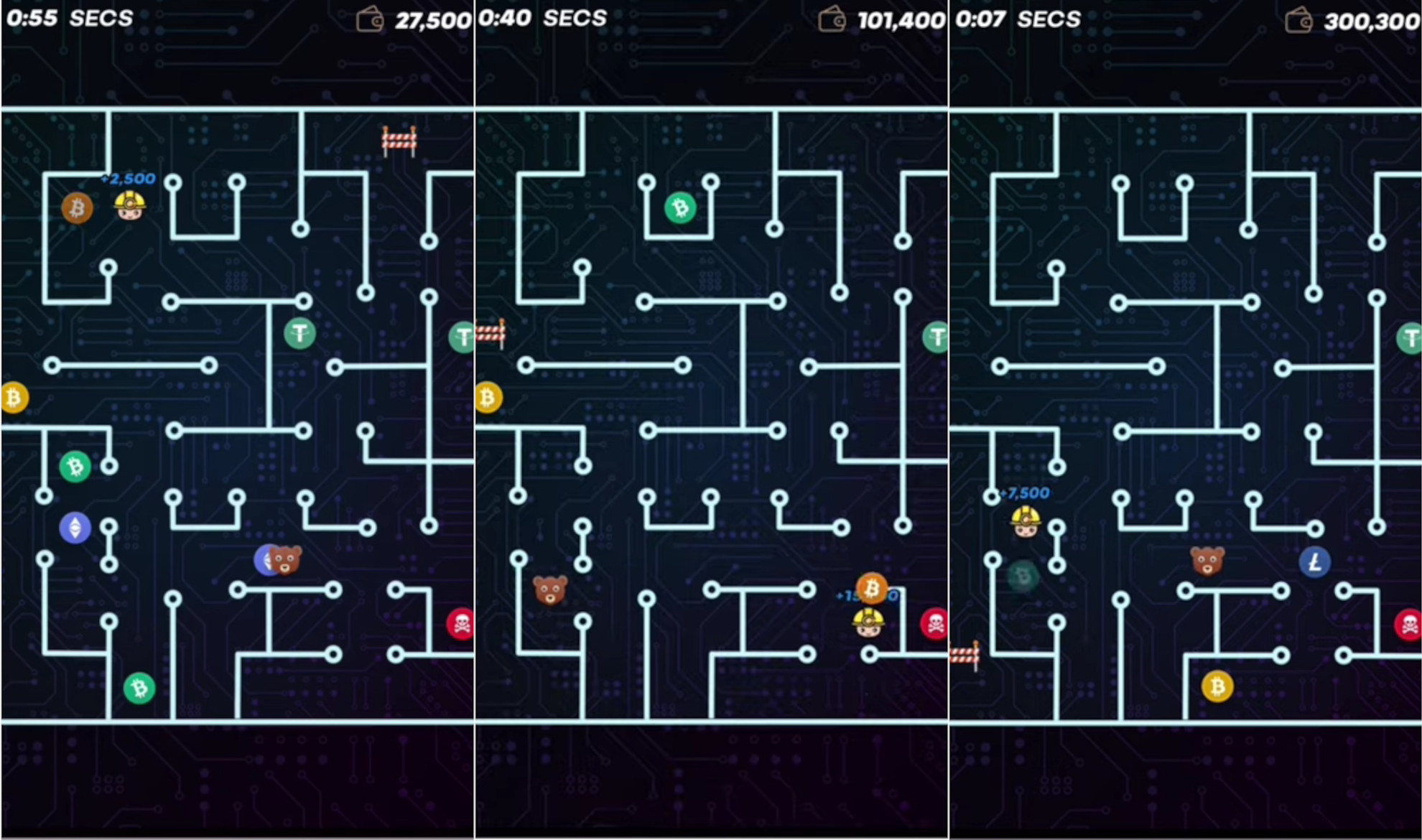 How to Give Yourself the Best Chance of Success with Crypto Miner
Crypto Miner has a skill component. It does not require deep tactical thinking, but there are a few things you can do to give yourself better odds of beating your competitors. Here are a few simple suggestions that can help you win.
Relax
When you are playing Crypto Miner, you obviously need to be fast at navigating the maze. How can you actually get fast?
Well, one thing that can help a lot is to relax. It may sound counterintuitive, but a lot of us tend to tense up when we know we are going to need to move quickly. Ironically though, this is not the way our bodies work. You need to relax your muscles in order to move them. So, try and relax. You will probably be able to move more rapidly through the maze that way.
Scan The Maze
This is a game where great situational awareness can really benefit you. If you are only paying attention to the area immediately surrounding your character in the game, you are going to miss important things happening elsewhere in the maze, like objects appearing or disappearing, or the bear moving around.
It can take some practice to start developing situational awareness. You are going to have to train your brain to regularly chime in with reminders to send your eyes scanning around the maze. This can be extra challenging if you have a tendency to hyperfocus. But you will get there if you just keep working on it.
React To Change Quickly
Another trait that is really important if you want to do well playing the Bovada Crypto Miner game is adaptability.
Maybe the crypto icon you are moving toward has just disappeared, along with a couple of others, while two more have appeared relatively nearby. You are going to need to make on-the-fly adjustments to your path in response to these changes continuously during each 60-second round of Crypto Miner.
How will you make your decisions? If two new icons are roughly equidistant from where you are right now, which one will you move toward?
Not only do you need to make smart choices, but you need to be able to do so without hesitation with almost no conscious thought. Basically, you need the same sort of rapid decision-making abilities that you would use to excel while playing an arcade game (to which this is similar), video game or sport.
Try not to slow down to weigh your options too much. You will probably get better results if you just keep rushing onwards even if sometimes you do not make the most optimal choices. Anything is better than just sitting there as the seconds tick by!
Also, whatever you do, do not second-guess your decisions once you have made them. It is pointless to suddenly stop and turn around and head in a different direction (unless you are evading the bear or you have lost your opportunity because the crypto icon you were approaching is now gone).
Don't Panic
When we are in a hurry, we have a tendency to panic. We get anxious about whether we are going fast enough, which in turn, actually distracts us and ironically slows us down. We make more mistakes, and we find ourselves becoming less coordinated than we are when we are properly "in the zone," calm, and focused.
Perhaps the ideal state of mind when you are playing a time-based game like Crypto Miner is to have just a slightly elevated level of psychological tension, but not too much. You want to be a little more alert than usual, but not freaking out.
Remember, you get as many tries as you want with Crypto Miner, so there is actually not all that much pressure. If you screw up and get a low score on your next round, it is no big deal, you can just give it another shot. Your score is always saved, and your best score is always what counts in the competition. So, try not to sweat your mistakes or misfortunes.
Keep Trying
The only way to get good at something new is to practice it, and that is the case with Crypto Miner as much as any other arcade-style game you might play.
Some people learn to play Crypto Miner quickly, while others may require practice over an extended period of time to get fast and effective enough to start racking up top scores.
So, do not get discouraged if you are not winning in the beginning. If you keep at it, you will have the chance to keep improving your abilities. In the meantime, some of your competitors may give up. Over time, you could become one of the most experienced, skilled and consistent Crypto Miner players at Bovada. That might mean you get to win repeatedly sometimes. It is certainly worth finding out!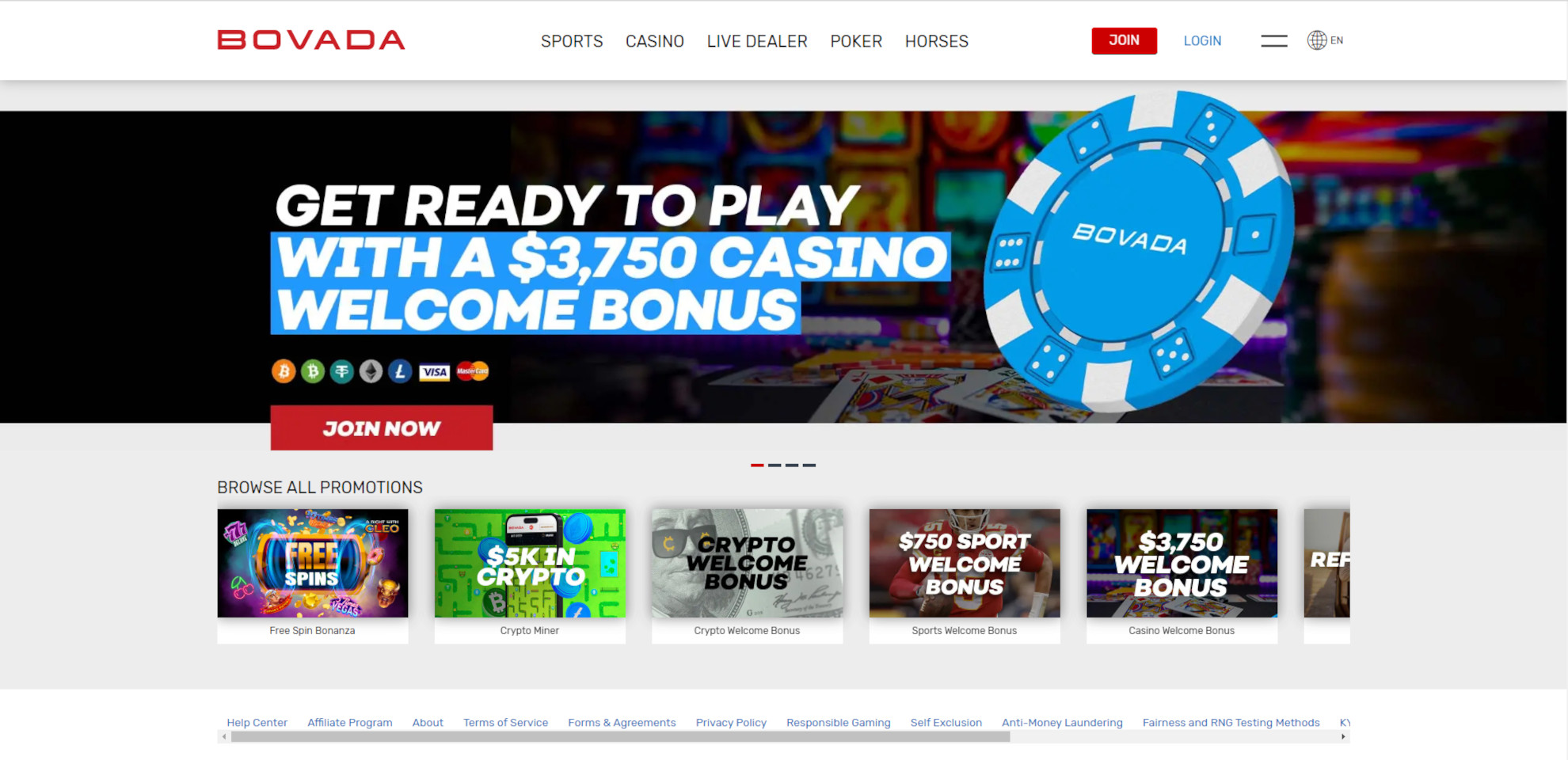 Other Reasons to Play with Crypto at Bovada
Crypto Miner is one exciting opportunity for crypto gamblers, but there are other reasons to deposit with crypto at Bovada as well—primary among them the site's Generous Crypto Welcome Offers.
When you make your first crypto deposit to bet at the Bovada sportsbook, you can get a 75% Match of up to $750.
When you make your first three crypto deposits to play at the Bovada casino, you can get a 125% Match on each of them for a total of up to $3,750.
Bovada also has a program that allows you to upgrade to a Premium Crypto-Exclusive Membership that is exactly what it sounds like. When you switch your account over to this status, you restrict yourself to making your deposits and withdrawals exclusively using Bitcoin, Bitcoin Cash, Litecoin and Ethereum.
What do you get in exchange for limiting your deposit and withdrawal options to crypto only? Bovada says, "For going Crypto Exclusive, you'll get a package of premium benefits not available to anyone else… As a Crypto-Exclusive member, you can continue to enjoy a number of deposit and withdrawal method options. At the same time, this free upgrade scores greater Rewards and bonuses on Bovada."
So, even though Bovada is not as crypto-centric as some casinos and sportsbooks that cater exclusively to crypto customers, you can see that Bovada is becoming very crypto-friendly.
On top of all of the crypto-related benefits above, it is also worth joining Bovada simply to get access to the site's huge selection of online casino games and sports betting opportunities. You can look forward to fast and reliable payouts and great customer service as well.
Play Crypto Miner at Bovada Now
$5,000 In Monthly Crypto Prizes are waiting to be claimed over at Bovada when you play the Crypto Miner game. To get started, click the Bovada logo just below to open your account, make your first deposit, and claim your welcome bonus. Then you will be ready to start competing for monthly prizes!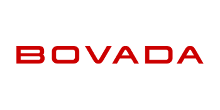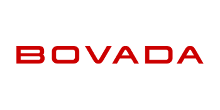 And Why Not Check Out Our Newest Articles As Well: